It's been a busy year, as much for stuff you won't or haven't seen, if not more so, than what has been put out in the world. One project I am very proud of that I wrote for more than three years ago is Super Dinosaur. Based on the Robert Kirkman comic from Skybound, the animated series was produced by Spin Master and run by brilliant writers Chris "Doc" Wyatt and Kevin Burke, and it is now finally available to watch on Amazon Prime.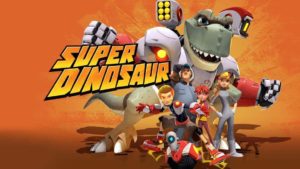 My two contributions "Out of Our Depth" and "The Floor Door Shuffle" are about half-way through the season.

---
My relationship with Hasbro and the Transformers continues with season two of Transformers: Cyberverse. My second episode to the show "Trials" (featuring the official introduction of fan favorite Cheetor!) aired recently.
And I encourage you to watch the entire series on the
official YouTube channel
.
I also have a new Transformers project I have been working on that I hope will get out there some time next year.
And stay tuned for lots more stuff in development. It's been a lot of work behind the scenes, and the stress of pitching is always a trial in and of itself, but I hope to bring much more good news going into the new year.
Tweet