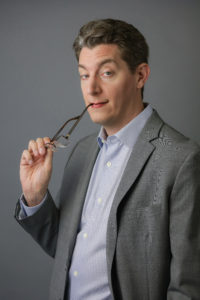 Writer Peter DiCicco is an industry professional who has written for Nickelodeon, Disney, Hasbro, and Scholastic. He graduated from New York University's Tisch School of the Arts in 2000 with a BFA in Film/TV Production, and he has since enjoyed writing for a variety of media from animation to comics to video games.
His feature screenplay Broken Mirrors was a finalist at the 2014 Austin Film Festival, and he has written for Teenage Mutant Ninja Turtles, Super Dinosaur and most recently Transformers: Cyberverse, for which he was nominated for an Irish Animation Award for his episode "Megatron Is My Hero."
He lives in Alexandria, Virginia.